Oasis...The Best There Is...
The Best There Was...
The Best There Ever Will Be!
---
Want your Oasis site in my Links section.....click below to send me the address and title of your web site!!
steoasisfan@hotmail.com
Links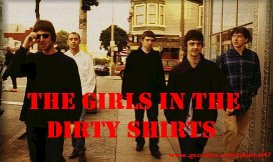 Oasis - Live Forever (Different To above)

OasisCentral

I Hope, I Think, I Kn-OASIS

Where Did It All Go Wrong?

The Masterplan

Oasis Rules... Big Brother (in Spanish)

Morning Glory (in Polish)

Oasis Collector

Oasis All Around The World

Stay Young Net

REY DEL ROCK - Noel Gallagher (in Spanish)

supernova.co.uk

Oasis, Here & Now

Beatlebum (in Russian)

O A S I S - W E B

Wonderwall (in Italian)

|| Back To Main Menu ||