Oasis...The Best There Is...
The Best There Was...
The Best There Ever Will Be!
---
Due to the limitations of space and time, the special versions of songs such as live b-sides are just the original tracks when downloaded, sorry for any inconvenience this may cause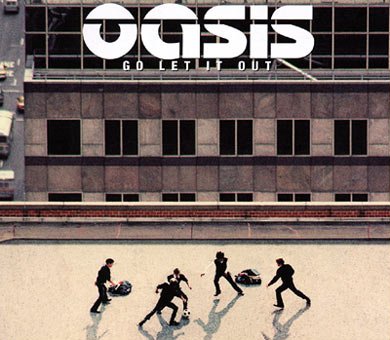 Track Listings
Like What You See?? Buy This Single Here..





Uk Release Date


* 7th February 2000



Highest Chart Position


* Uk Number 1



Band


* Noel Gallagher - Lead Guitar, Vocals, Bass and Backing Vocals
* Liam Gallagher - Rhythm Guitar, Vocals
* Alan White - Drums
* Gem - Lead Guitar



Written By



* Noel Gallagher



Produced By



* Mark 'spike' Spent and Noel Gallagher



Other Info


* This was the thirteenth single release by Oasis
* Go Let It Out is taken from their fifth album Standing On The Shoulders Of Giants
* 'Go Let It Out' contains elements from 'I Walk On Gilded Splinters' performed by Johnny Jenkins

Ste's Review



Personally, this is one of my favourite singles. The A-Side track Go Let It Out isn't bad but i wouldn't say its brilliant, and the B-sides are very good.

The title track is featured on the album Standing On the Shoulder Of Giants and is one of top tunes on the album. Lets All Make Believe and (As Long As They've Got) Cigarettes In Hell aren't featured on anything else but this single, but wow are they good. Lyrically Noel is producing some of his best stuff and I don't think these will be beaten easily. I feel Let's All Make Believe should have been put on Standing On The Shoulder Of Giants....a bad decision on their part. Download them all above....see what you think.

On the whole an outstanding single

Rating *****



|| Back To Main Menu | Who Feels Love | Shopping | Tabs |
Lyrics | Audio | Video | Pics ||